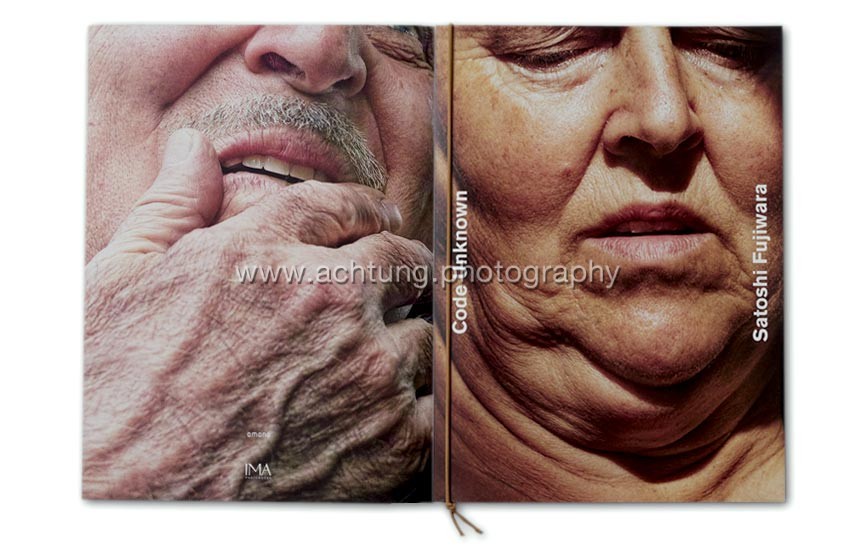 Cover back and front
Code Unknown is one of my photobook favourites from 2015.
The title is inspired by Austrian director Peter Haneke's movie Code inconnu: Récit incomplet de divers voyages (Code Unknown: Incomplete Tales of Several Journeys) from 2000. This is Japanese photographer Satoshi Fujiwara's personal journey through incomplete tales.
Fujiwara explores the possibilities of photographing people in the public sphere: in his case the Berlin underground railway. The images are manipulated to camouflage his "models" identities, raising the question of personal copyright. It seems as if his photography has become a game, a race within and around restrictions and boundaries.
The images are printed on different types of paper and vary in size. The pages are unbound, held together simply by a cord. The title sheet with Satoshi Fujiwara's introduction is laid in loose.
Published by Amana Inc. / IMA photobooks 2015
Satoshi Fujiwara's website: www.satoshi-fujiwara.com
IMA website: store.imaonline.jp
Soft cover with unbound sheets held by cord
26.7 x 36.5cm
56 pages