M. Vorobeichic (also known as Moï Ver, Moi Ver, Moshe Vorobeichic, Moses Vorobeichic, Moshe Raviv or Dr. Vorobeichic), Ein Ghetto im Osten – Wilna, is part of the Schaubücher series by Swiss publisher Orell Füssli. Though printed in large numbers, this book is still one of the most sought after from the series. There are three versions of this book: German/Hebrew, English/Hebrew and German/Yiddish.
The front cover is in German (or English) and the back cover in Hebrew (or Yiddish). The book opens with a five page introduction by S. Chnéour (in German or English) written in October 1929 in Paris followed by 64 pages of plates, and closes with the same introduction in Hebrew.
This little hard cover book was published in the same year the photographer's masterpiece Paris 80 photographies de Moï Ver. Though far less dynamic than its famous brother this book is still clearly related to Moï Ver's signature style. Saying that, the collages and layout of this book have a life of their own, and are vaguely reminiscent of a book for children.
The images taken in 1928 show street scenes and architectural views of the Jewish ghetto in the Lithuanian capital Vilnius (or Wilna in German). There also many images of people, some up close, but mostly taken from odd angles viewed from balconies or upper floor windows. It seems that this book is fighting with itself deciding what kind of book it should be. It has so many elements which all came together to fruition in Paris 80 photographies de Moï Ver. Technically the book must have been published after the release of Paris, but this embryonic style and design can only pre-date it. It tends to suggest that the book was conceived much earlier, but the publication delayed.
Although the printing quality is rather poor, the book has a certain charm and is an essential part of Moï Ver's oeuvre, as well as being an important record of Jewish life in the photographer's home town Vilnius before World War II.
Preface by S.Chnéour written in October 1929
Published as number 27 in the series Schaubücher by Orell Füssli Verlag Zürich und Leipzig spring 1931
Hard cover
App. 13.0 x 19.4cm
80 pages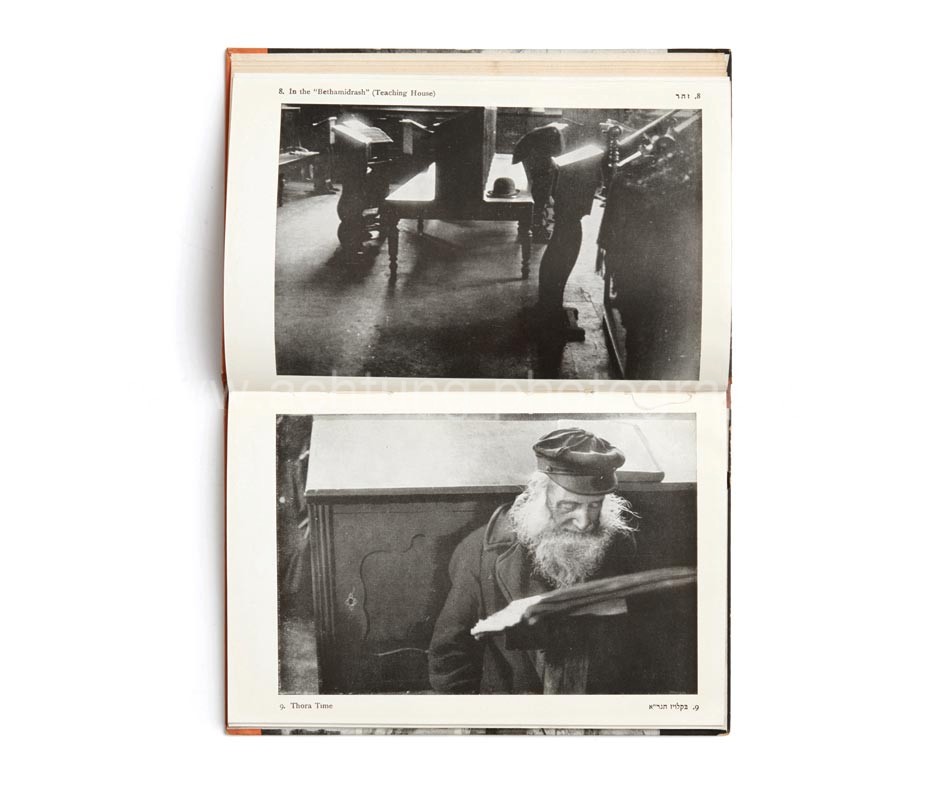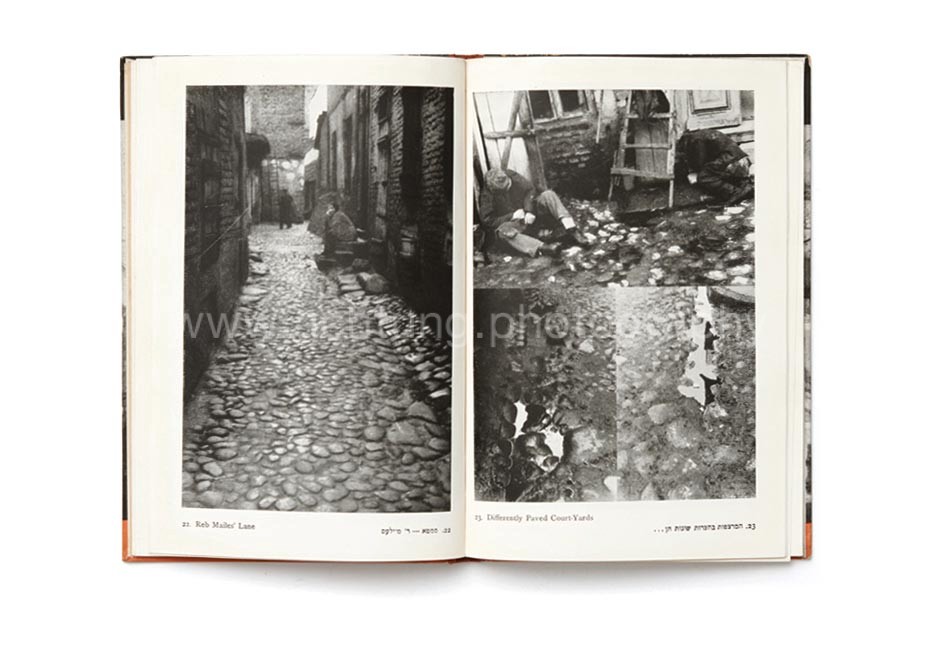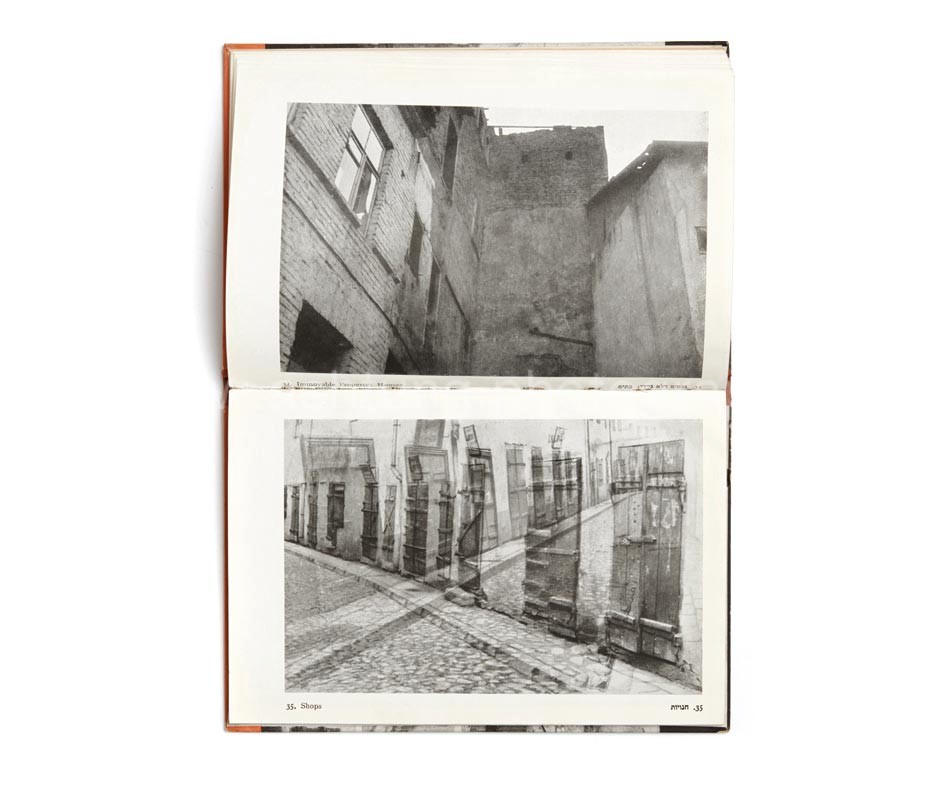 Litvin, A. נשמות בישראל…NESHAMOT BE-YISRA'EL (Souls in Israel)
Some of the images used in Ein Ghetto im Osten – Wilna were republished in the book Souls in Israel. In this case, Israel refers to the Jewish people as a nation, rather than the geographical land.
It includes 11 photographs by M. Vorobeichic and was published by Am Oved, Tel Aviv in April 1943. This book is a Hebrew translation of an earlier work in Yiddish (Translator A. Kariv).
M. Vorobeichic is also credited for the calligraphy on the front cover.
Published by Am Oved, Tel Aviv in April 1943
Hard cover
App. 12.3 x 17.2cm
194 pages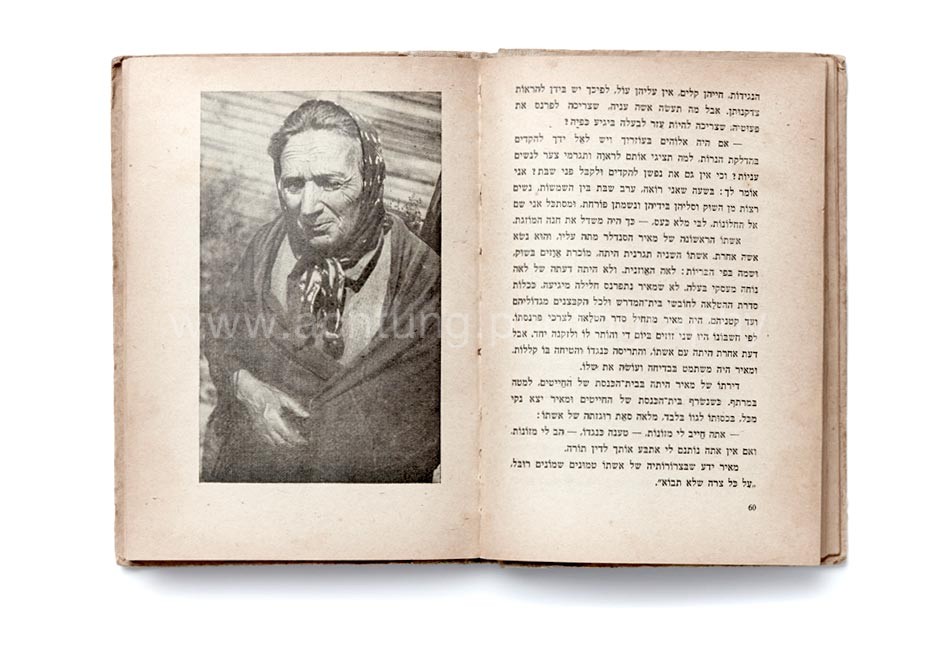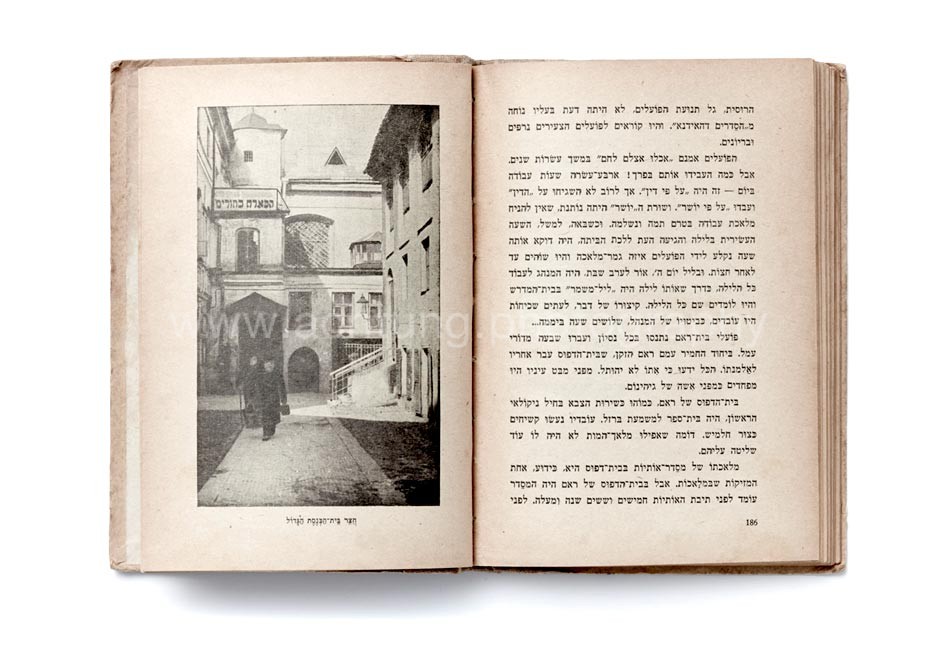 Souls in Israel is the hebrew translation of an earlier work by A. Litvin (aka. Shmuel Hurwitz born Minsk 1862 died New York 1943) which in total consisted of  six volumes in Yiddish. Collectively they were known as Yiddishe Neshomes (Jewish souls), and were published in 1916 so would not have originally included the photographs of M. Vorobeichic.
Many thanks to Mag. Alexandra Chava Seymann at the Jewish Museum Vienna.