Leo Kandl's Wiener Runden / Weinhaus brings back memories of the Vienna I know from my childhood. When I was first introduced to Leo Kandl's work, by Austrian photographer Klaus Pichler (http://kpic.at), it blew me away. The photographs show places I knew well, from accompanying my stepfather on his various pub crawls. On countless nights Leo Kandl also did his rounds through various Viennese wine-bars during the seventies and eighties. It is particularly poignant, as most locations no longer exist.
This is not fly-on-the-wall. His subjects are well aware of having their picture taken. Some appear shy, others pose openly for the camera. His view is kind, with a great sense of respect towards his subjects.
Austrian-born photographer Leo Kandl worked for twelve years on this project. He began with a Nikon F camera and later switched to a Rolleiflex. He developed and printed all the images himself. After fruitlessly searching for a publisher for fifteen years, his work was introduced to swiss publisher Stemmle by author and curator Peter Weiermair. Stemmle published the book in 1999. These last few facts were told me by Leo Kandl himself, when we met recently in Vienna for a coffee and a chat.
The book also exists as a softcover with a different cover image and title Weinhaus, as shown below.
Leo Kandl's Website: http://www.leokandl.at (currently under construction)
Introduction by Peter Weiermair
Published by Edition Stemmle 1999
Hard cover with dust jacket
App. 24.8 x 27.5cm
112 pages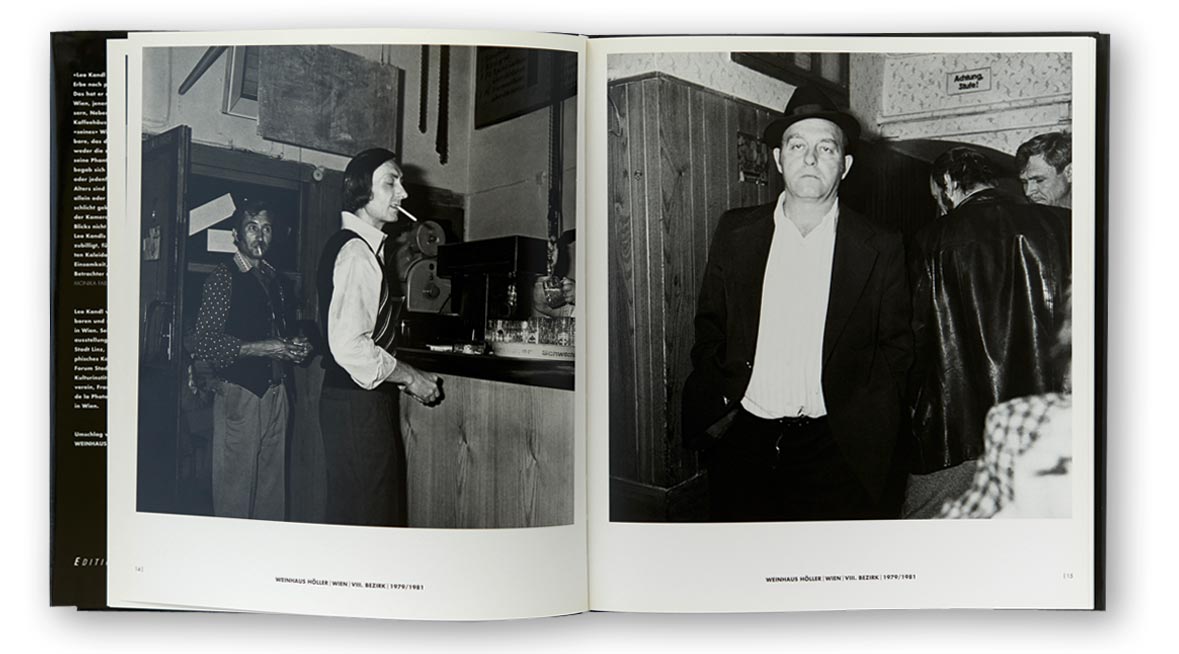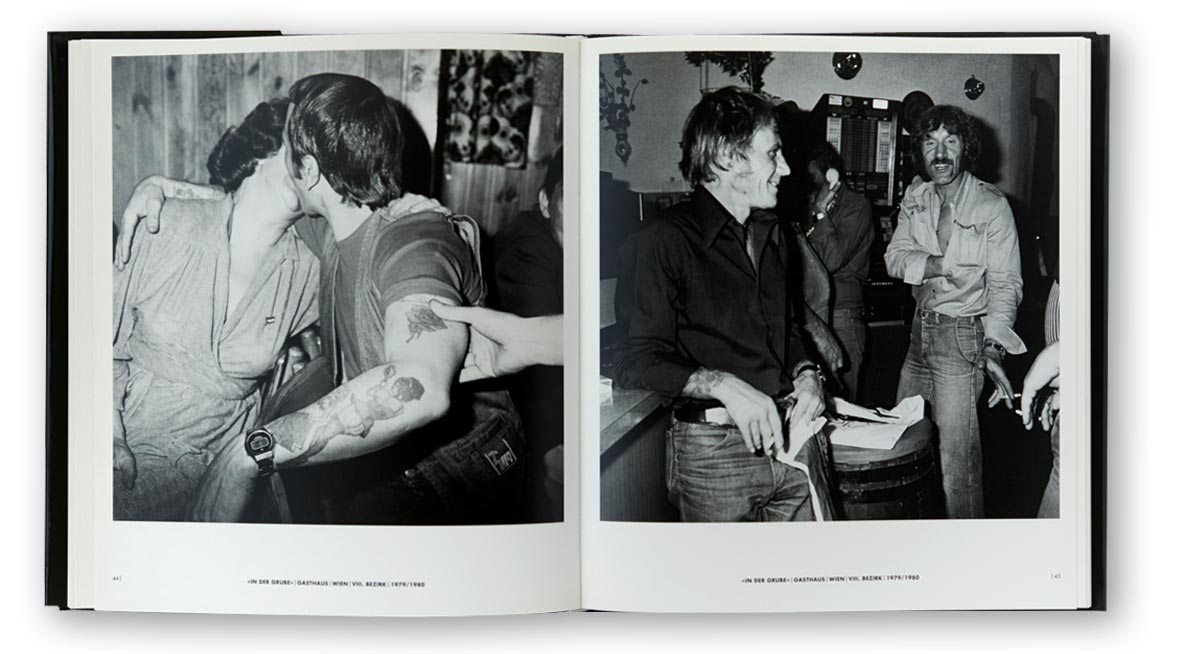 A