Irving Penn's Moments Preserved – Eight Essays in Photographs and Words, was one of the first photography books that I desired and hunted down for years. We are talking pre-internet, obviously. I managed to get the italian edition from a friend in Milan who parted with his copy when he saw my eyes light up as I spotted the book on his shelf.
This is Irving Penn's first book, printed in Switzerland by C. J. Bucher AG Luzern; Camera Verlag (who produced and published Richard Avedon's book Observations the year before) and simultaneously published in four languages. The American edition by Simon & Schuster New York,  the French edition by Les Editions de Temps, the Italian edition by Editoriale Domus, Milano, the german editions by Swiss publisher C. J. Bucher AG Luzern; Camera Verlag and the Danish edition by Lademann Forlagsaktieselskab, København. A variation of the German edition dust jacket exists, presumably produced in the later 1960s.
This volume brings together Irving Penn's best works in fashion, portraiture, travel and still life photography.
Introduction by Alexander Liberman
Published by Simon & Schuster New York, (english) C. J. Bucher AG Luzern; Camera Verlag, (german) Les Editions de Temps, (french) Editoriale Domus, Milano, (italian) Lademann Forlagsaktieselskab, København. (danish)
Hard cover with dust jacket and slipcase
25 x 34cm
183 pages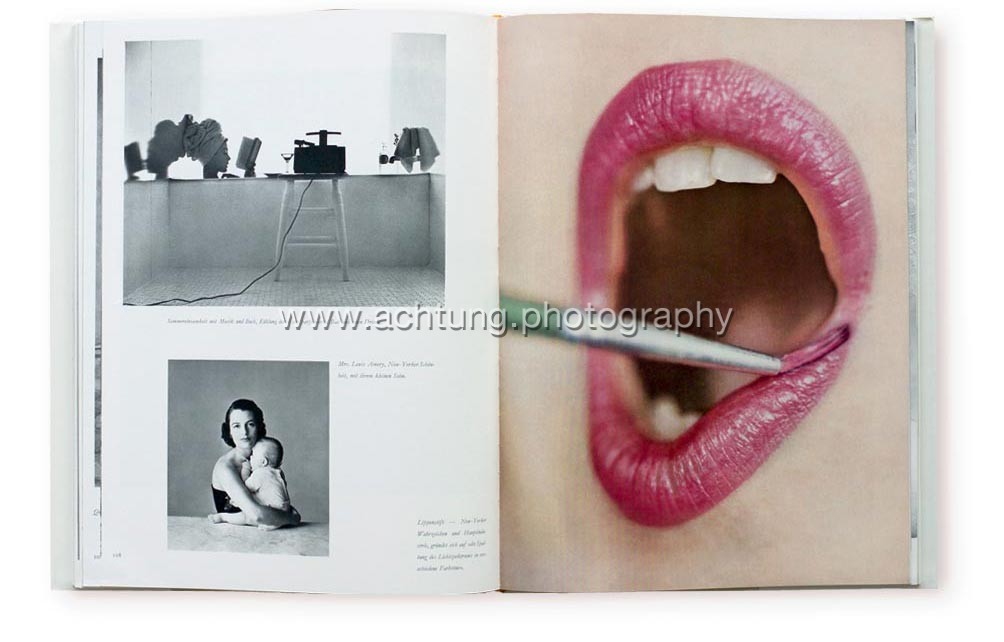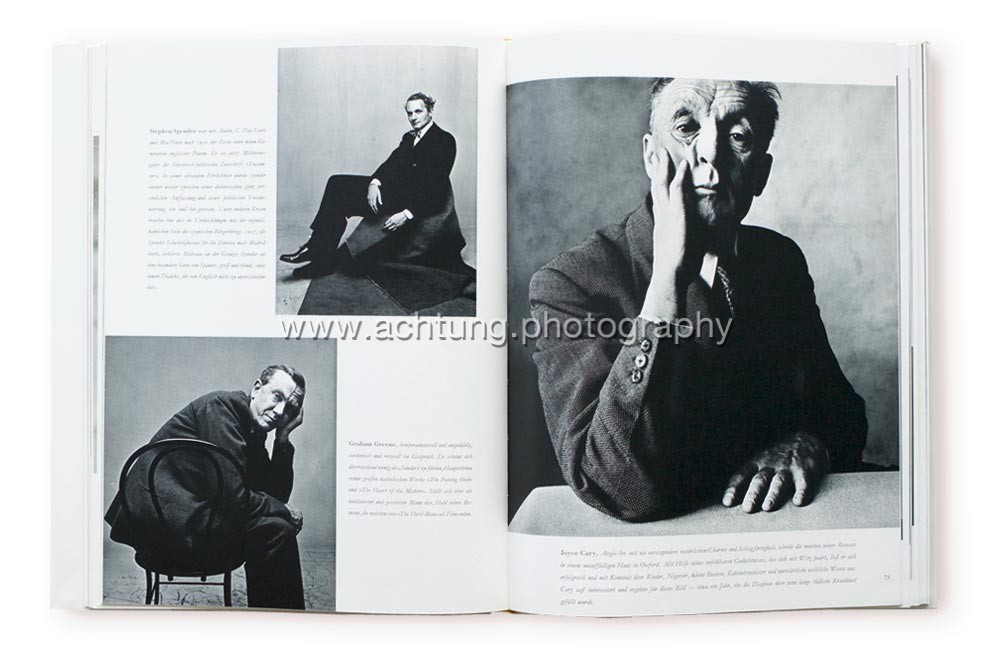 More about Irving Penn: www.irvingpenn.org/
---
See other publications by Irving Penn: