Mermaid of Japan is an early record of the Ama pearl divers of Hegura Island. Hungarian born photographer and filmmaker Francis Haar (Ferenc Haár) moved to Japan in the late 1930s and remained there until the mid-1950s, running his own photo studio in Tokyo through the war from 1942 to 1943, and again from 1946 to 1956.
Haar documents the life of the female divers on the island of Hegura, then still largely unknown outside Japan. (Although Japanese photographer Yoshiyuki Iwase did begin recording their lives already in the early 1930s.) The images vary from the more spontaneous to the more obviously posed. The portraits are full of admiration, somehow emphasized by his choice of low camera angles. Haar paints a positive picture of a hard but happy life on the island. The printing quality of this slim volume is quite poor, but nevertheless the book is fascinating as an early publication on the Ama divers, preceding Fosco Maraini's L'Isola delle pescatrici by six years.
11 pages foreword by Holloway Brown
Published by Kanameshobo co. Tokyo, Japan.
Hard cover with dust jacket
18.9 x 26.3cm
88 pages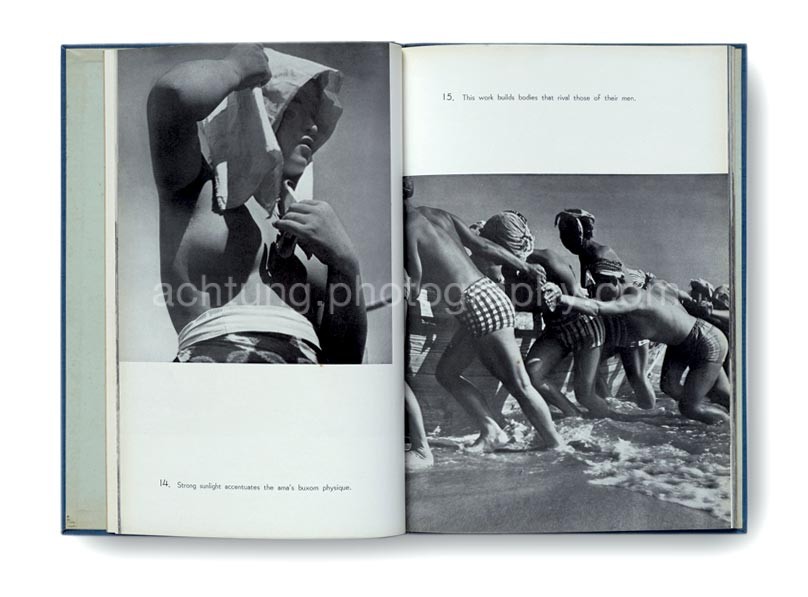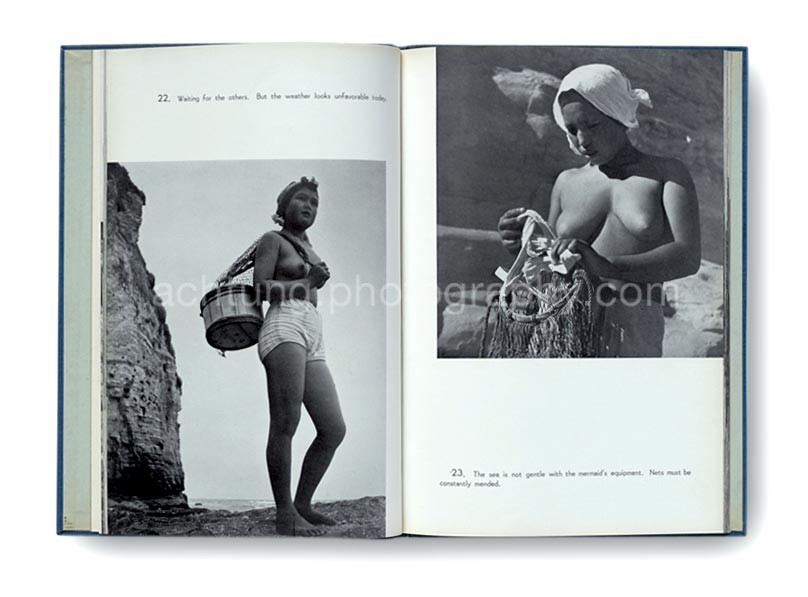 See also: Fosco Maraini, L'Isola delle pescatrici