This is the Italian version of the original German book. The majority of the photographs were taken in the summer of 1932 and first published in Germany as Das neue Italien (The new Italy) by Axel von Graefe and Kuno Renatus (by C. H. Beck'sche Verlagsbuchhandlung München 1933). Shown below.
The Italian publication Il nuovo volto d'Italia (The new face of Italy) paints a benevolent picture of fascism in Italy, ten years into Benito Mussolini's dictatorship. The book is packed with 141 images of (mainly young) Italians in physically active poses, with a productive and positive, forward-going spirit. This is a great example of the power of editing, both in terms of the effect it has graphically, as well as the emotional angle, in this case the way it disseminates propaganda.
Wonderfully printed in deep gravure, with full bleed. Well-sequenced images of landscapes, industrial and architectural sites make this book outstanding. The front and back cover image shows the entrance of the Mostra della Rivolutione Fascista (Exhibition of the Fascist Revolution) held in Rome at the Palazzo delle Esposizioni from 1932 to 1934. The avantgarde graphic design and the spiral binding complete and unify this visually stunning photobook treasure.
Four-page text by Italian writer, lexicographer and historian Alfredo Panzini, followed by a 5-page list of the plates, leading to the impressive 141 pages of photographs by Axel von Graefe.
NOTE: No publication date is mentioned in the book, but the official Alfredo Panzini website states 1933 as publication date.
Published by Mondadori 1933
143 photographs
Spiral bound stiff card wrappers
19 x 24.6cm
152 pages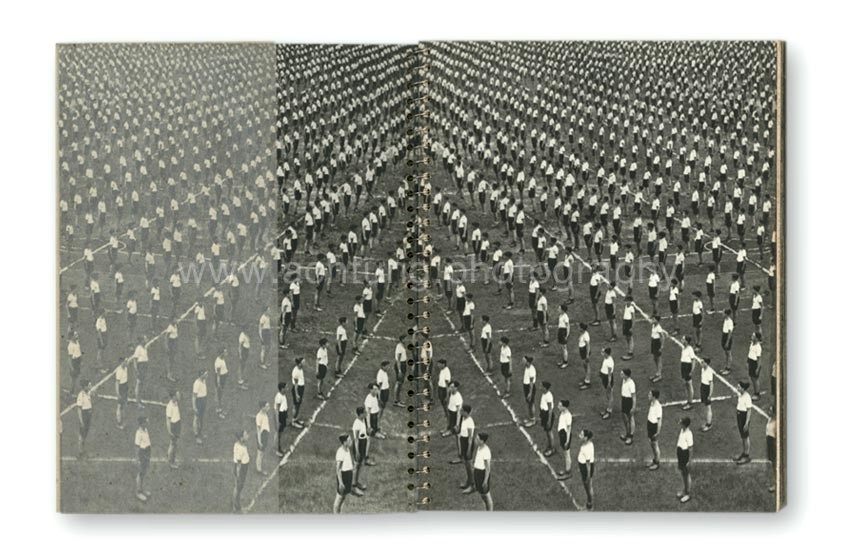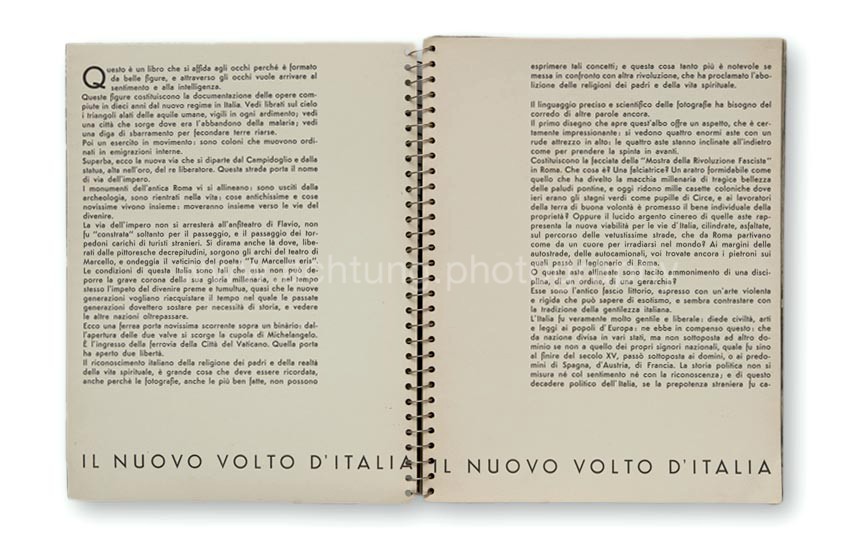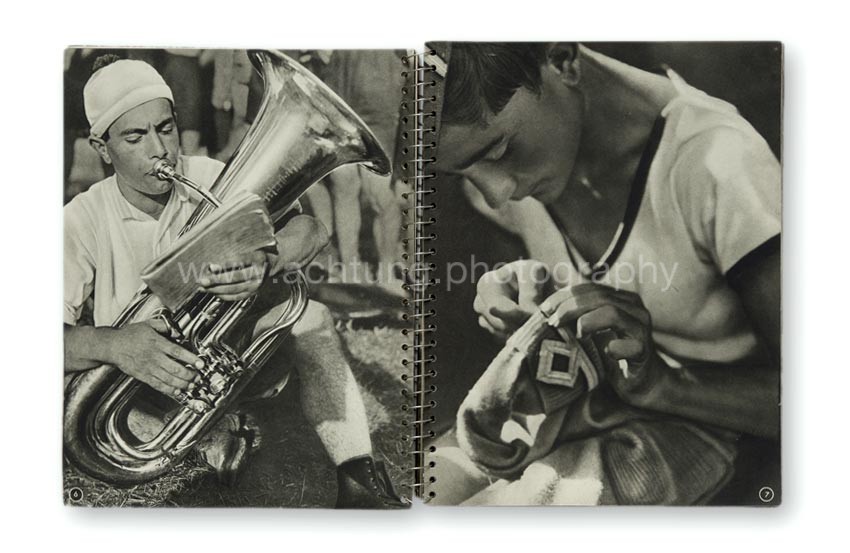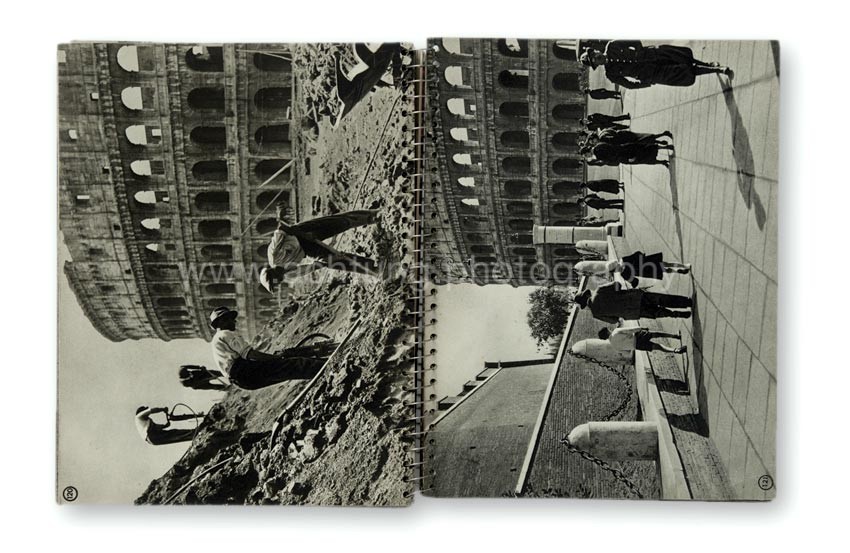 Axel von Graefe & Kuno Renatus, DAS NEUE ITALIEN (The new Italy), 1933
Published by C. H. Beck'sche Verlagsbuchhandlung, (Oskar Beck) München 1933
107 photographs
75 pages text by Renatus Kuno
Hard cover with dust jacket and slipcase

20 x 27.3cm
146 pages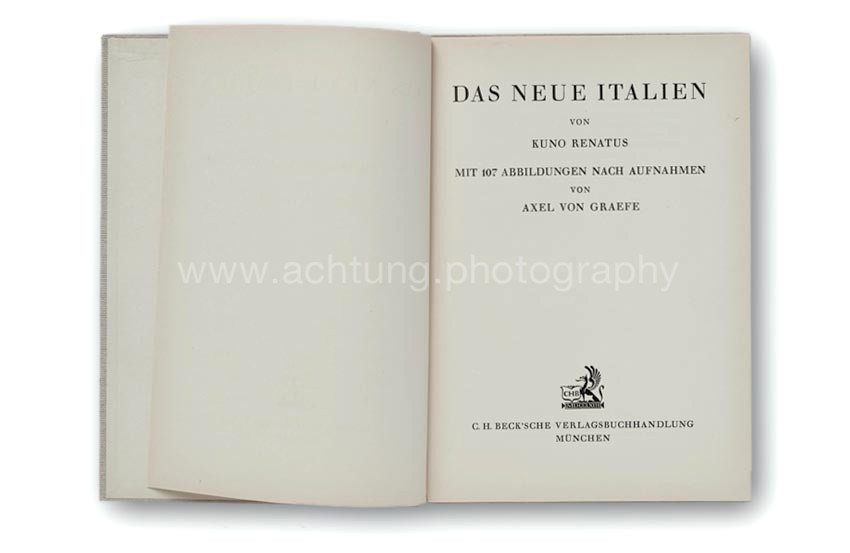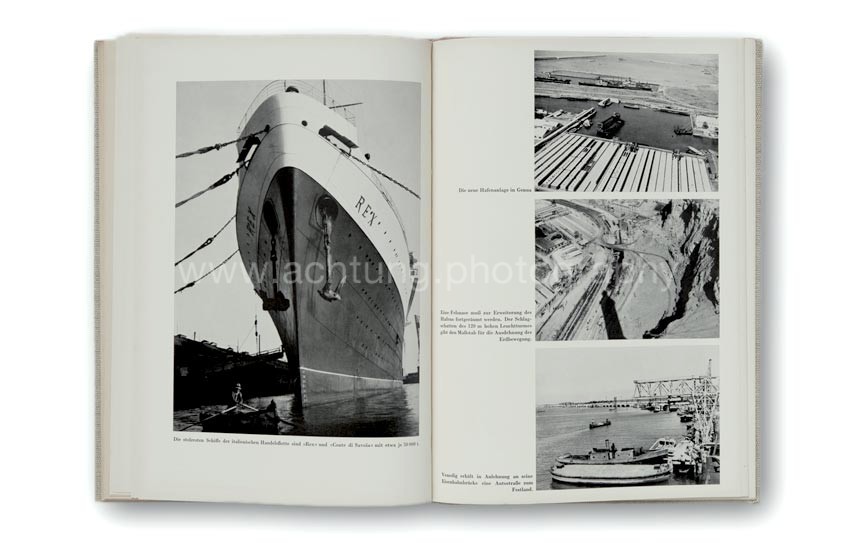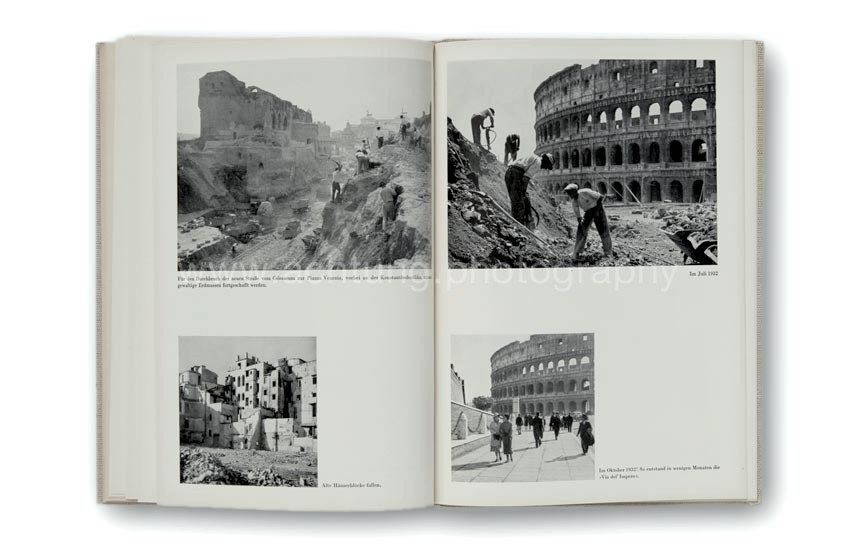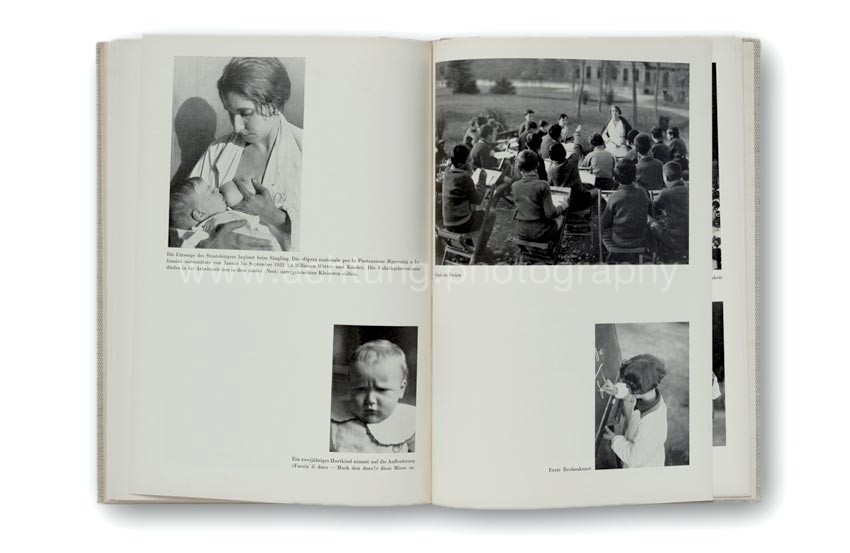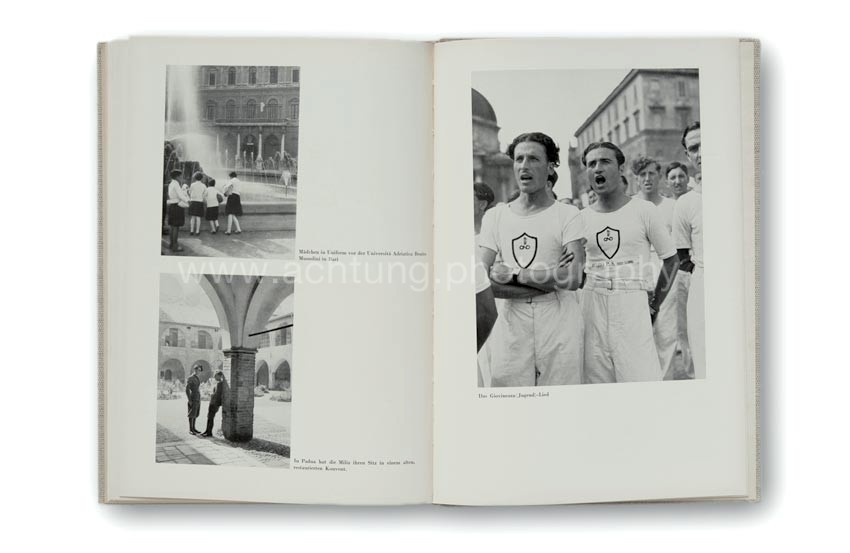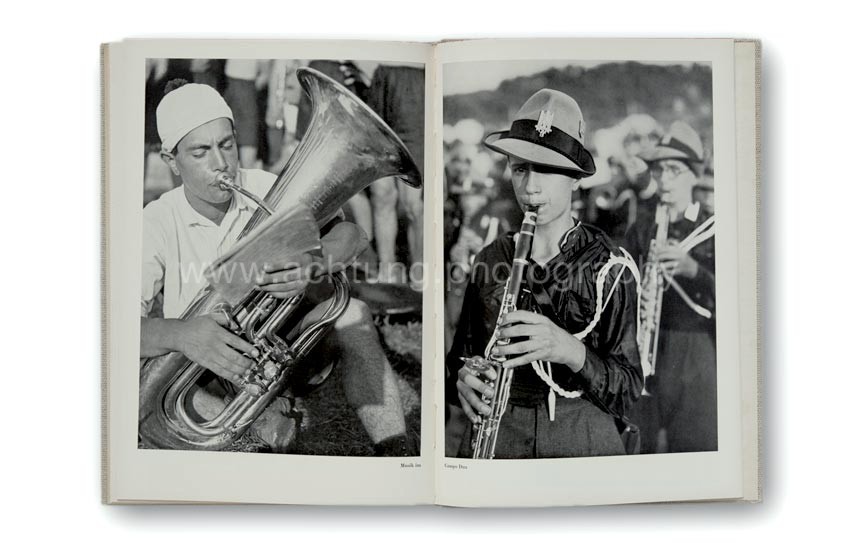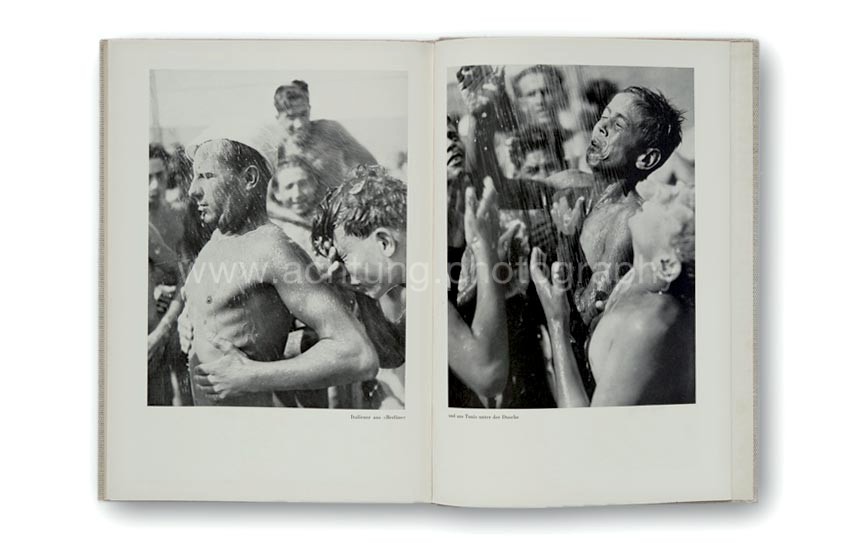 Axel von Graefe & Kuno Renatus, DAS NEUE ITALIEN (The new Italy) softcover edition, 1933
Published by C. H. Beck'sche Verlagsbuchhandlung, (Oskar Beck) München 1933
107 photographs
75 pages text by Renatus Kuno
Soft cover with dust jacket
18.5 x 26.7cm
146 pages
Axel von Graefe & Kuno Renatus, DAS NEUE ITALIEN (Publishers leaflet), 1933
leaflet
15.6 x 22.6cm
4 pages